Only The 90's Can Save The 2000's Now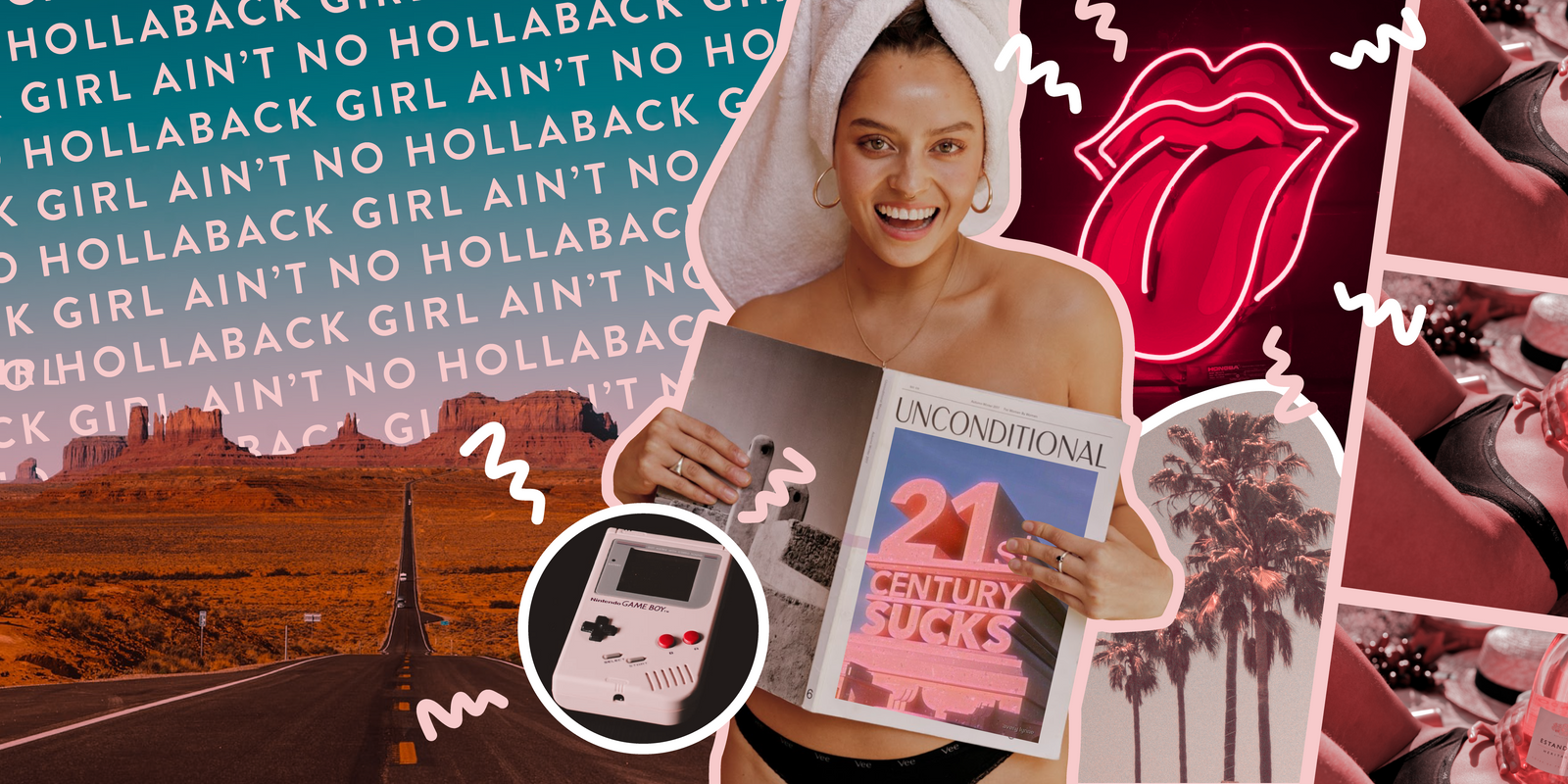 It's clear the last several years have engulfed us in a collective state of uncertainty. From pandemics to presidents to sourdough stand-offs and a trés confusing season of The Bachelor, there's nothing that can shock us now. So, rather than focusing on everything happening right now, we've decided to feed our souls with some of our favourite noughties pastimes to help make iso a little less #eh and a little more #fergalicious.  
1. SSL: Snacks Save Lives
Sure, cafes make fancy avo toast and margs, but they don't make a potato smile or a cheese that strings. Sometimes you just need to take a day, and find comfort in food-coloured goodness coursing through your veins. 
Lucky for you, we have had some time on our hands, so decided to take the pain out of choosing the very best throwback snacks for you to enjoy in iso.
Without further adieu, here is Vee's ultimate 90's snack hierarchy, No questions asked. 
Roll-Ups
Ovaltinies
Dixie Drumsticks
Sunny Boys 
Stringers
Fizzer 
Potato Smiles
Tic Tocs
Warheads
Dunkaroos
2. Design Your Best Life
By 'best' we mean over-accessorised and by 'life' we mean The Sims. It's clear all reason and routine have been upheld by the coronavirus pandemic and while we can't find a cure tomorrow, we can build a house, meet an alien and spend the night having WooHoo. For the ultimate Sim's experience, we recommend the peak of 90's pleasure: Sim's 2. If that's not enough escapism for you, you can always try MyScene, MySpace or closing your eyes.
3. Admit it, You Still Wonder 'Where the Lyrics Are' When You In Da Club
A human can only sway to a beat so long but dropping it low and yelling 'ooh ooh'  50 times in a space of a 3 minute track. You know when this sad scene didn't happen? In 2002 - back then we actually danced and wore ¾ pants with pride. Fortunately, Spotify has a range of playlists that'll have you feeling like you're at a So Fresh dance party dropping lines like "cool beans" and telling boy's "they're trippin."
Yup, you guessed it. Here's Vee's OFFICIAL 90's TUNE hierarchy:
Ignition - R Kelly Remix
Check On It – Beyoncé
Say My Name - Destiny's Child
Hit me baby one more time - Briteny Spears
Wannabe - Spice Girls
Hips Don't Lie – Shakira
I'm Outta Love - Anastacia 
Hollaback Girl - Gwen Stefani 
No Scrubs – TLC
Senorita - Justin Timberlake
4. Don't Quit Till You're Britney, Bitch.
The room is still, you enter. The lights turn on, the music begins and the floor is yours. You could be in a club but you're not. You're alone, in your bedroom and the only thing that matters is you and the dance instructor yelling at you through Youtube. Pick one of our favourite throwback dance classes, learn the choreography, then record 12 versions and send your friends a 10 second clip of the best one. It's a lot of effort but all that matters is you have video evidence proving you not only survived isolation, you twerked across it.

Our picks:
"Baby One More Time," Britney Spears dance routine here
"Single Ladies," Beyoncé dance tutorial here
"Dirty," Christina Aguilera dance tutorial here
5. Dig Deep And Find Your 'Special Box'
If you've ever stumbled across something you bought as a teen while cleaning your room, you'll understand the pure contentment that comes from remembering all the joy it brought you (even if it was a double denim VonDutch cap). 
At a time when flatpacks and bed linen are filling our feeds, we think it's about time we make room for items from the past that can provide us a sense of nostalgic joy. Find your treasure boxes and we promise what you find will put a smile on your dile. Our finds? 
20 x posters of Leonardo Dicaprio complete with blue tacked corners. 

Random scented gel pens we've hoarded for 15 years but never used because they are too special.

A few Tamagotchis for good measure
While 2000's have thrown a few curveballs, finding solace in the past can help us all to find a sense of joy even in uncertainty, we certainly have! 
x
---